A displacement map is a simple way to generate a modal for a variety of things such as terrain, mountains, canyons, and many other things; however, in this list, we will only include Mountain Displacement Maps that you can use in Blender, C4D, or any other software of your choosing.
Mountain Displacement Map
Free 50 Mountain displacement map pack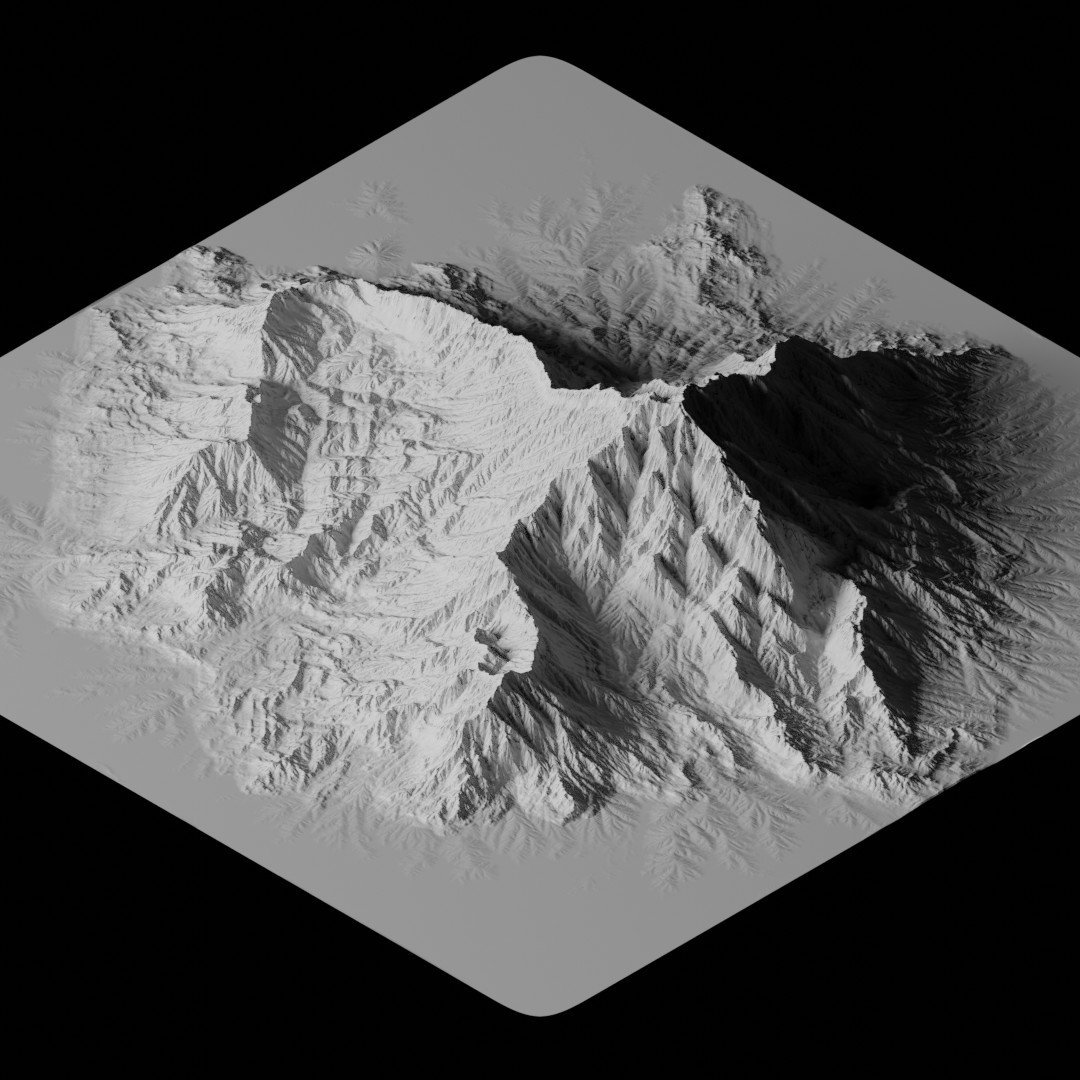 The First Mountain displacement map bundle from Twitter user @arc4g is on our list. @arc4g posted 50 displacement map variations of Gaea's hero mountain preset in 4k PNG 16-bit on Twitter.
It is royalty-free, which means you can use it for whatever you wish.
25 FREE Displacement Maps for Terrain
This is a collection of 25 FREE Displacement Maps for Terrain, including maps of canyons, craters, mountains, and ridges, so whatever you're looking for, you'll find it here.
Landscape Pack by Midge Sinnaeve

This is a free texture and mesh by the YouTube channel Midge Sinnaeve; it may not be a displacement map, but it may be a mesh and texture pack; if the texture pack has a hight map, you can use it as the displacement; however, you must first download the pack.
15 FREE 8K HEIGHTMAPS
This is another free Terrain map from the YouTube channel Digital Native; this pack includes 15 FREE 8K HEIGHTMAPS, so take a look and let us know what you think in the comments below.
Micropolygon Displacement
This is a pack from YouTuber Gleb Alexandrov, who provided files he used in his Micropolygon Displacement Basics video, including a hight displacement map, so check out the files.