Making futuristic buildings may be incredibly difficult and time-consuming, particularly if you don't know the proper technique. So today I'll walk you through some of the techniques used to create futuristic buildings.
Method 1:
Js displacement.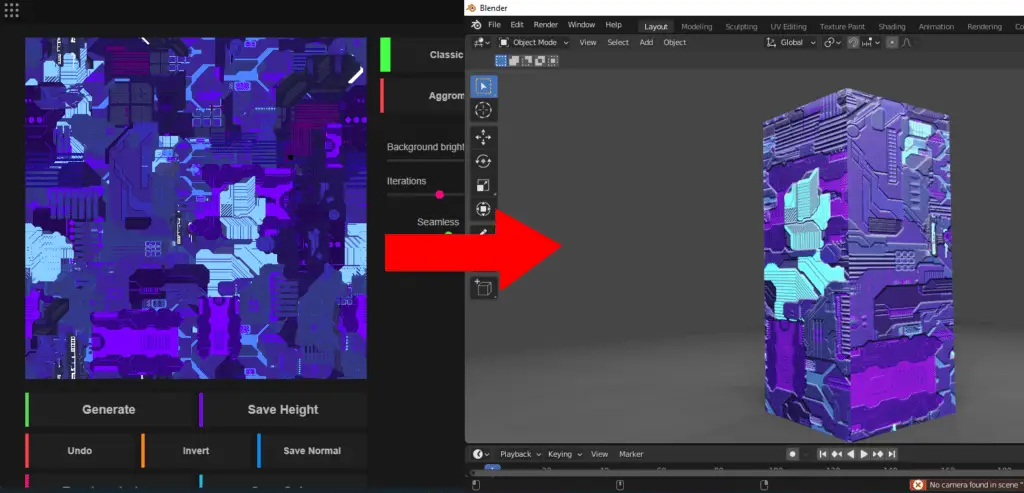 If you've been around the 3D scene for a while, you've probably heard of JS displacement. Js displacement has been the subject of numerous YouTube videos. Built on Electron, Js displacement is a displacement map generator written in HTML and Javascript. Making a simple building form and adding a texture produced with JSDisplacement can allow you to design some magnificent futuristic buildings.
As you can see here I have used js displacement to make this sci-fi-looking building.
You can make some different copy this type of building and make a fabulous SciFi city.
Method 2:
Kitbashing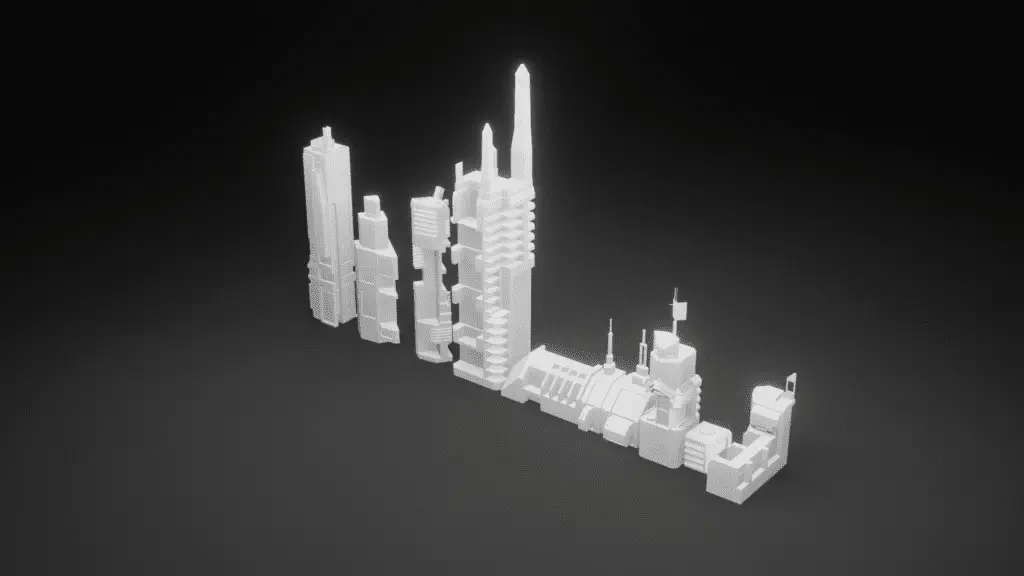 Kitbashing You may then add models to your scene using your favorite kit, which is a good option if you need to model a large scene. You will need to texture Kitbash models yourself using the displacement approach since they don't have texture. Kitbash models can be added to your library of assets, where they can afterward be easily dragged and dropped easily.
You can use assets like this:
Method 3:
Through Geo nodes.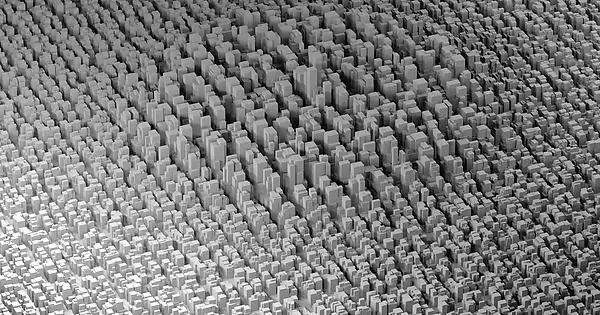 Geo node art is probably something you've seen before; it's great for making scattered items. They are highly adaptable. Scattered objects atop other objects give the image a more complicated appearance when generating a zoomed-out city or a scene where buildings are not the main focus. It can really pop off if you give it some nice shaders.
You can make this type of city very easily.